Call for Papers: Mnemonics Summer School 2020
Due to the coronavirus outbreak, this year's Mnemonics summer school has been postponed to 18-21 August 2021 and the submission deadline has been extended to 31 March 2021.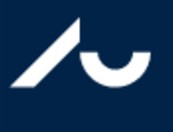 The ninth Mnemonics: Network for Memory Studies summer school will be hosted by Aarhus University from 18-21 August 2021 at the historical Sandbjerg Manor in Southern Denmark.
The annual Mnemonics Summer School brings together junior and senior scholars in the interdisciplinary field of memory studies, affording PhD students from around the world the opportunity to receive extensive feedback about their projects from distinguished memory expertsand to catch up with the newest methodological and theoretical trends in memory studies.
We invite researches affiliated with Uses of the Past to circulate this call amongst their relevant PhD-students.
For further information, please visit: https://www.mnemonics.ugent.be